Thomas Scarrow Junior, Innkeeper, Botchergate, Carlisle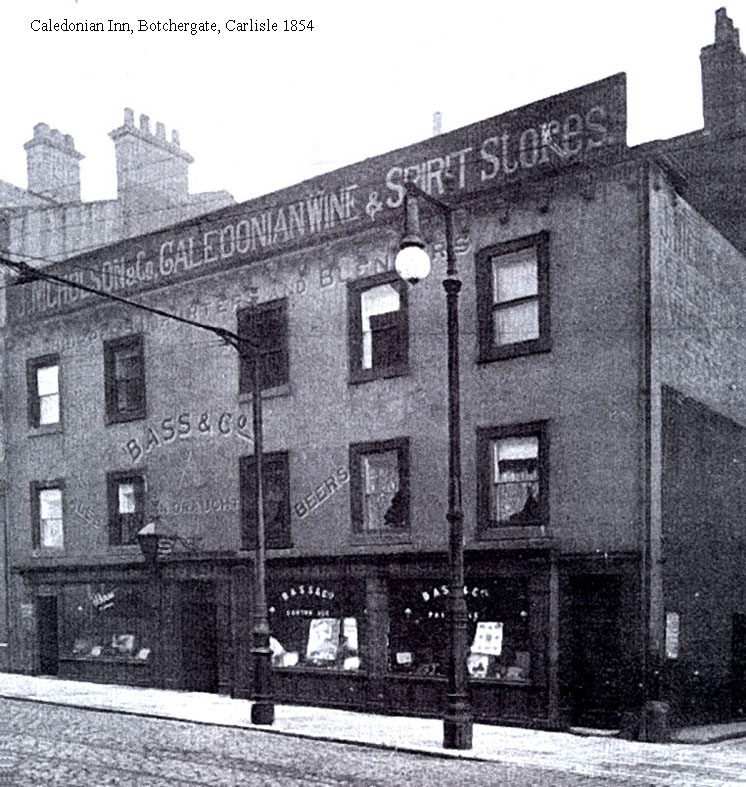 This advert below appeared in the Carlisle Patriot in March 1847:
Lancaster and Caledonian Hotel.
Thomas Scarrow respectfully announces to his friends and the public generally, that he has opened his premises at the head of Botchergate, nearly opposite the intended Railway Station, as an Inn and Commercial Hotel, and having made all the necessary improvements and alterations for such an establishment, he trusts the public will find every accomodation and comfort required. Superior Ales, Wines and Spirits. Excellent Stabling, with enclosed Yard, &c., &c.
Lancaster and Caledonian Hotel, March 4, 1847
Thomas acquired the Caledonian Inn in Botchergate in 1846, and opened it in March 1847. The venture was surprisingly short lived, as by December 1848, the Caledonian Inn was up for sale again. It may be that the death of Thomas's fourth wife, Margaret, in April 1848, was the signal for Thomas to take a back seat in life.
| | | | | |
| --- | --- | --- | --- | --- |
| | | | Two advertisements for the sale and letting of the Caledonian Inn. It is unclear whether the business was sold with Thomas as tenant in 1848, but he was obviously still resident there in June 1849. | |
| | | | | |
| | | | | |
The next page about Thomas Scarrow Jnr deals with his disagreement with Carlisle Council with regard to erecting steps to the front of his property without permission. To view this page, click here.