Robert Barnes Scarrow, Engineer, Certificates and Claims
This section details the certificates, and claims for these certificates, of Robert Barnes Scarrow.
Apprentices Indenture
Robert served a six year apprenticeship with the firm Ramsay Brothers of Albion Street, Whitehaven, between 1899 and 1905, but to date we have no documentation to expand on this, other than the application for 2nd Class Engineers Certificate shown in the section about Robert's voyages.
Second Engineers Certificate of Competency
Robert obtained his 2nd Class engineering certificate in 1907. The image below shows the application form which accompanied RB Scarrow's claim for this Certificate of Competency: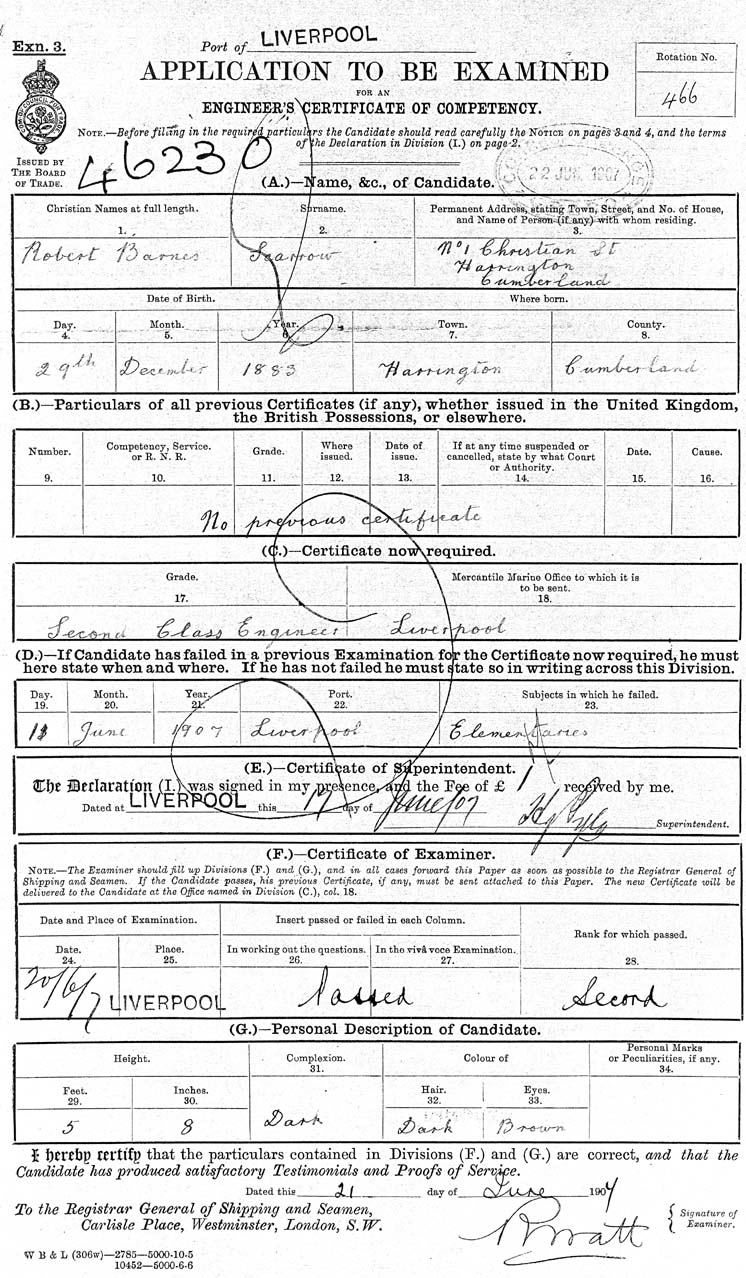 First Engineers Certificate of Competency
Robert obtained his certificate of Competency for 1st Engineer in the year, 1909, and this has been reproduced below: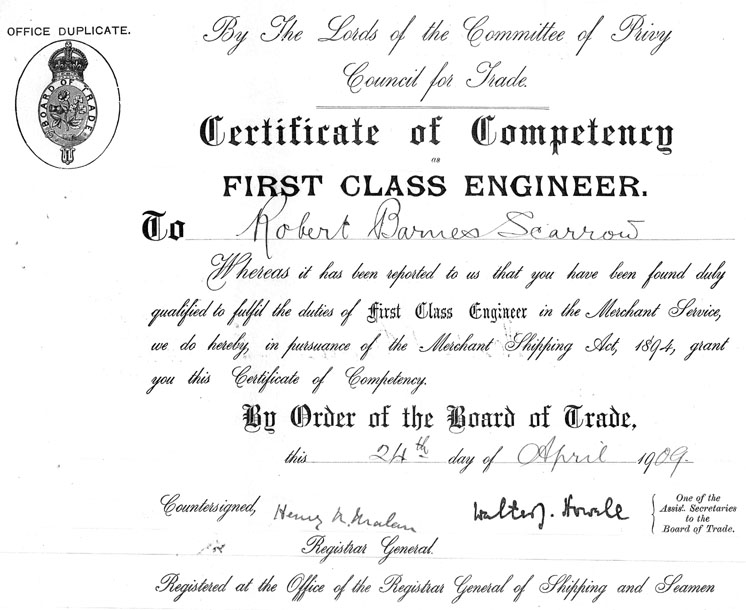 This concludes the information on certification. To read the next section on Robert Scarrow, which is about his vessel's encounter with KMS Atlantis, click here.