Blucher, Snow, Registered at Workington, 1847
This page shows a selection of documents related to the snow, Blucher, the first ship in which Joseph had a command. The image below is the registry entry, now held at Whitehaven Record Office, which gives a description of the vessel.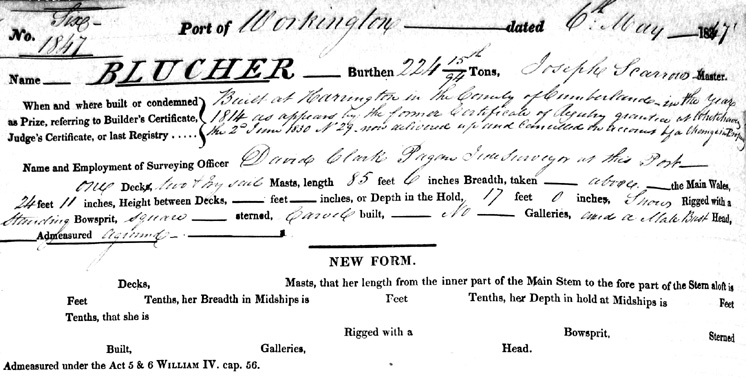 Blucher was built in Workington in 1814. She is of burthen 224 tons, and Joseph Scarrow is Master. She has one deck, two fly masts. She has a length 85' 6"; breadth of 24' 11" and depth in hold of 17'. She is snow rigged with standing bowsprit, square sterned, carvel built, with no galleries and a Male bust head.