Calcutta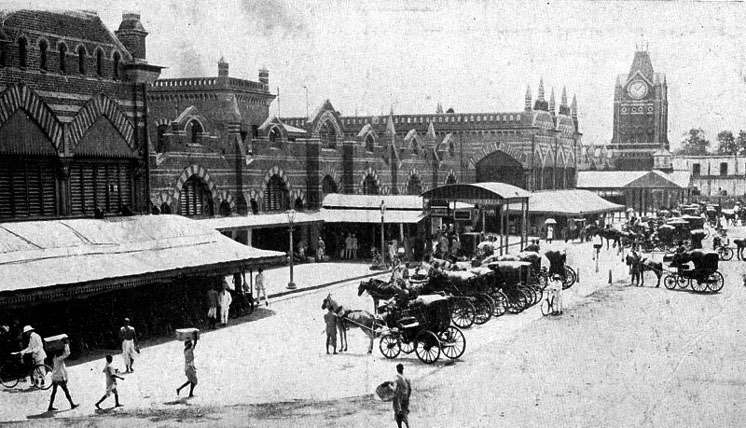 History
In 1690, Job Charnok, an agent of the East India Company chose this place along the eastern bank of the Hooglhly river (a tributary of the Ganges) for a British trade settlement. At this time there were three large villages - Sutanuti, Gobindapur and Kalikata. In 1698 these three villages were bought by the East India Company from the local landlord Sabarna Chowdhury.
Although Calcutta is favourably located for trade, its low lying, hot and humid river bank location is not ideal for human habitation. That said, Calcutta has India's largest metropolitan area with a population of 11 million, with 3.5 million in the city.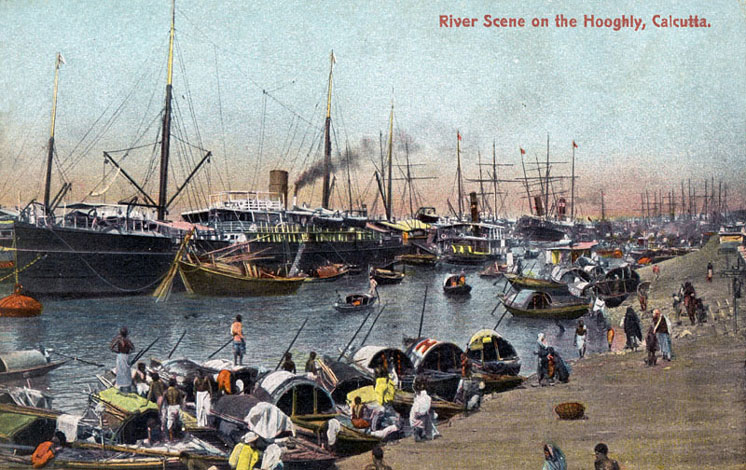 Calcutta is the world's largest processor of jute, an industry that was established in the 1870s with mills extending on both banks of the Hooghly. Food processing, footwear and hosiery production are also important. The coal mines, tea gardens and industrial concerns of West Bengal are managed and financed through Calcutta.
In 1772, Calcutta became the capital of British India, and the first Governor General Warren Hastings moved all important offices here from Murshidabad. Between 1706 and 1752, the population of Calcutta rose from 10,000 to 120,000. By 1821, the population was 180,000. Two distinct areas, one British, one Indian, came to co-exist in Calcutta. Railways were constructed from 1854, and also a trunk road to Peshewar.
In the early part of the 20th Century, Bengal was partitioned, making Dacca the capital of eastern Bengal. Insistent agitation led to the annulment of this partition , but in 1912 the British moved the capital city to Delhi.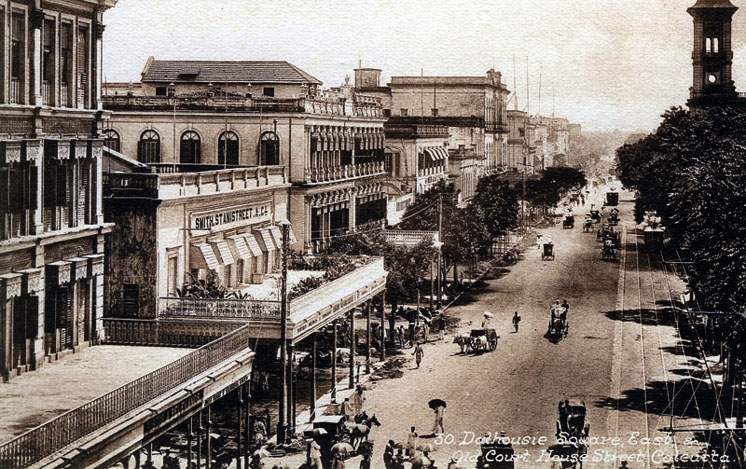 Imports
| Goods | Place of Origin |
| --- | --- |
| Machinery | Britain |
Exports
| Goods | Destination |
| --- | --- |
| Cotton, Silk, Jute | Britain |
| Tea | Britain |
| Indigo | Britain |
| Saltpetre | Britain |
| Sugar | |
| Steel, Pig Iron | |
| Coal | |
| Dye | Britain |
| Opium | Britain |
Industry
| Port Industries | Other Industries |
| --- | --- |
| | Stock Exchange |
| | Banking |
Scarrow Associations
| Scarrow | Period |
| --- | --- |
| Robert Scarrow | 1905-24 |