Allendale
Allendale is a small market town in south Northumberland serving the wider Allendale valley. It lies approximately 14 kilometres (9 miles) south west of Hexham.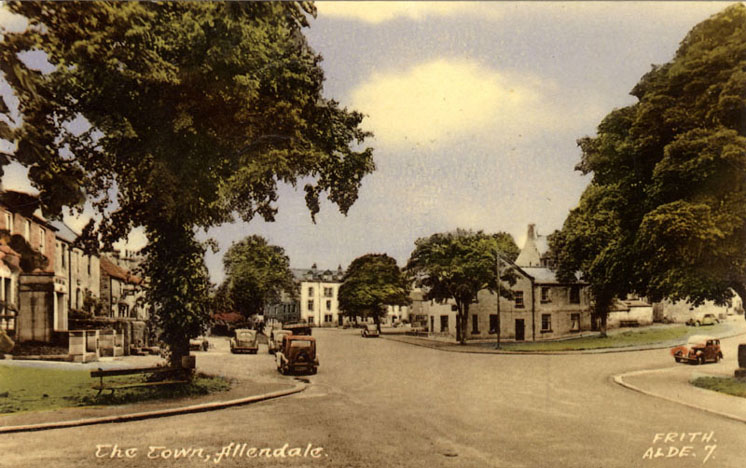 History
Allendale forms part of the Hexham estate. In 1689 Sir John Fenwick sold the estate to Sir William Blackett of Wallington, Northumberland. William was the third son of Sir William Blackett, a Newcastle merchant with interests in coalmining and leadmining. William junior became Mayor of Newcastle in 1683 and was created a baron in 1684. He also served as M.P. William was succeeded by his only son, also William, in 1705. He died in 1728 and the estate passed to his nephew Walter Calverley, the son of Sir Walter Calverley of Elshot, Yorkshire, with the proviso that Walter must marry William's illegitimate daughter, Elizabeth Ord, and adopt the Blackett surname. The couple had no surviving children and upon the death of Sir Walter the Hexham estate passed to the Wentworth family of Bretton Hall, Yorkshire. In 1777 Sir Thomas Wentworth inherited the estate. He died in 1792 and left his Northumberland and Yorkshire estates to his illegitimate daughter, Diana, wife of Colonel Richard Beaumont. Following the death of Diana Beaumont in 1832 the estate passed to her son, Thomas Wentworth Blackett. In 1848 the estate passed to Wentworth Blackett Beaumont, who was created first Baron Allendale in 1906. The estate remains the property of the Blackett-Beaumont family. The Blackett, later the Blackett-Beaumont family, owned the mineral rights to almost all of land in the Allendale valley.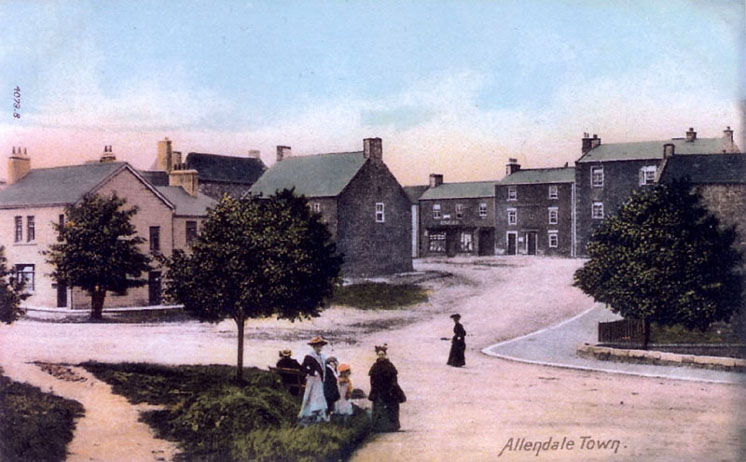 The development of the leadmines from the 17th century brought the family great personal wealth and an increased prosperity to the area. At one time the Blackett mines yielded one seventh of the total lead ore produced in the United Kingdom. However, by the third quarter of the 19th century leadmining was in a decline - many of the leadmining families removed from the valley to the developing coalmining areas of Northumberland and Durham.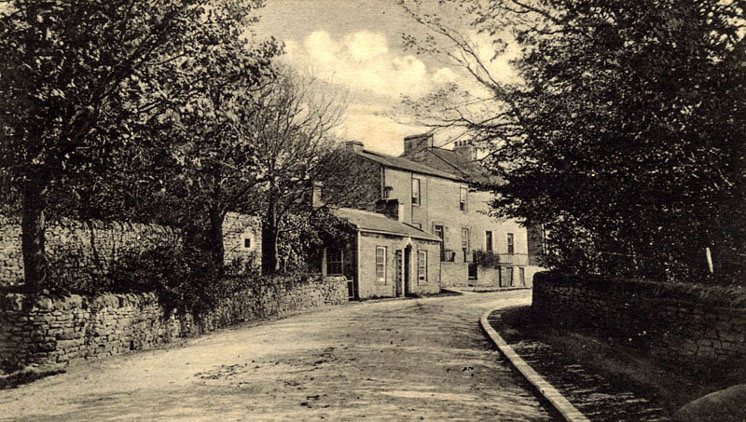 Parish
Allendale is an ancient parish. The fourteenth century building was replaced by a new building in 1807. However, this was considered to be too plain in style and was demolished and replaced by the present building in 1873. The parish of Allendale, together with the neighbouring parishes and chapelries of Allenheads, Bingfield, Carrshields, Hexham, Ninebanks, St. John Lee and Whitley formed a detached part of the Diocese of York until 1837 when they were transferred to the Diocese of Durham.

There is a strong history of religious non-conformity in the Allendale valley. A Society of Friends meeting house was built in the town in 1733. Methodism was also popular - a Wesleyan Methodist chapel was built there in 1876 and a Primitive Methodist chapel in 1878. Together these two chapels had the capacity to seat 500 persons.