James Steel - Editor of the Carlisle Journal, Mayor of Carlisle
James Steel was born in 1797. His father was Archibald Steel.
James Steel was apprentice at the Carlisle Chronicle, before transferring to the Carlisle Journal, where he remained until 1819. He then moved to Whitehaven on an engagement as the printer and publisher of the Whitehaven Gazette. James Steel married Barbara Coulthard on 31st May 1820 at Saint Cuthbert's, Carlisle. James first son, Robert Steel, was born whilst he was living in Whitehaven, being christened on 24th May 1825 at Saint James's church, Whitehaven.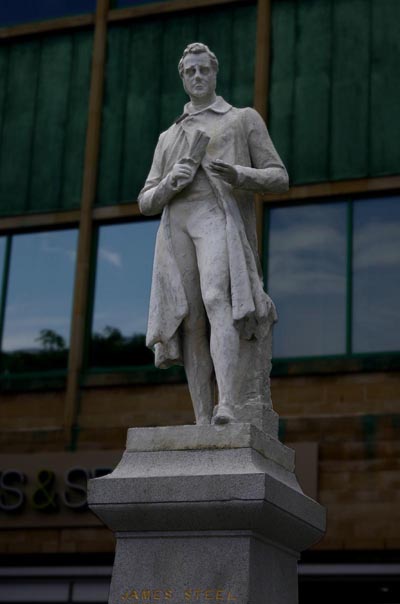 Steel was editor of the Kendal Chronicle from 1826 to 1828 when he returned to Carlisle and was appointed editor Carlisle Journal by the then owner, Margaret Jollie, in 1829. He entered into partnership with her in 1831. The partnership lasted until 1836 when it was dissolved by mutual consent, with James Steel remaining.
James and Barbara had three further children - all boys: Archibald Joseph Steel, christened 8th March 1830 at Saint Cuthbert's, Carlisle - Archibald died the following month on the 8th April; James Steel, christened 6th March 1832 at Saint Cuthbert's, Carlisle; William Steel, christened 15th October 1836 Saint Cuthbert's, Carlisle.
Steel published his first issue on September 17 1836 from new premises in Peascod Lane, English Street. At this time there were four newspapers in Cumberland, and the Journal was by far the most popular with 1,269 readers each week - twice that of its nearest rival.
In 1837 James Steel was living at 12 Henry Street, but by 1841 he had sufficient wealth to have a new house built on Victoria Place to the designs of TJ Cox at the cost of £1,065 6s 5d.
James Steel was a councillor between 1836 and 1851 (the year of his death), and was elected mayor of Carlisle in 1844, unusually, holding the post for 2 consecutive years.
The Steel family were still living on Victoria Place for the 1851 census, James Steel being listed as a newspaper proprietor, aged 53. He died later that year.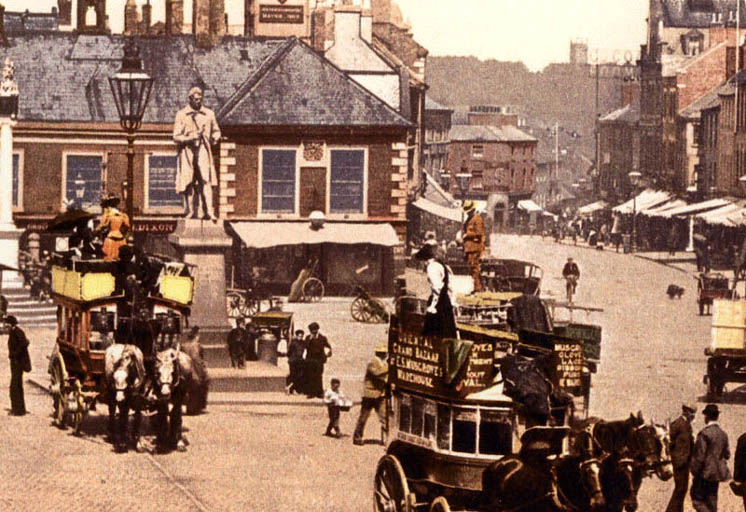 The statue of James Steel (shown above) was unveiled in 1859 on the site of the former Main Guard.
This the Journal praised as a monument which "naturally attracts the observer and among the somewhat plain buildings by which it is surrounded it forms an object that the eye rests upon with pleasure". But the rival Carlisle Patriot thought it "will be detrimental to the convenience as well as the beauty of the city", thinking it a "foolish act encumbering the newly-acquired open space".
From 1872 the newspaper publishers were known as Steel Brothers, a partnership between the sons of James Steel - William, Robert and James. The last surviving son died in 1904.